Tyre of the Month November - Pirelli Snow Control Serie 2
25th November 2015
With winter looming, here at the Malvern Tyres Group we are naming the superior winter tyre, Pirelli Snow Control Serie 2 as our tyre of the month this November.
Pirelli
With over one hundred years of experience under their belt, Pirelli sit comfortably as one of the most trusted manufacturers in the tyre market. Founded in Italy in 1872, Pirelli rapidly gained a reputation due to their dedication to creating innovative products. This dedication has not waned and today they are globally known for their commitment to style, sustainability and safety.
Excellent Handling in Winter Conditions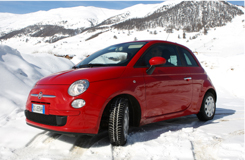 The Pirelli Snow Control Serie 2 was developed to provide high levels of safety in moderate to extreme winter conditions. This tyre offers excellent handling and braking in all road conditions thanks to thin sipe technology which enables a wider contact area. This wider contact area allows the tyre to grip a larger amount of the road and this is what enables its superior handling capabilities. The Pirelli Snow Control Serie 2 was constructed with siped longitudinal grooves around the tyre sidewall. This innovative feature means that this tyre can allow for a more effective snow on snow friction effect which means traction on snowy surfaces is increased.
High Levels of Resistance to Aquaplaning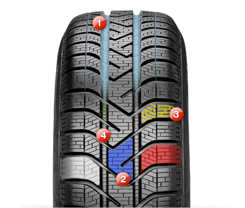 The Pirelli Snow Control Serie 2 isn't only adept at handling snow and ice, it also offers a superior wet performance, ideal for difficult freezing and thawing conditions. Due to its directional tread pattern design with wide longitudinal grooves, this tyre can rapidly expel water and slush. This results in high levels of resistance to aquaplaning in winter conditions, enabling the driver to remain in control.
Energy Efficient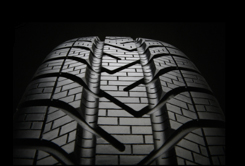 Pirelli claim that the Snow Control Serie 2 marks a significant advance in their move towards a more effective respect for the environment. This is due to the compound of the tyre, which was constructed without the use of highly aromatic oils, instead eco-friendly materials which minimise environmental impact have been used. Furthermore, advanced low rolling resistance technology means that fuel consumption and CO² emissions are significantly reduced.
BACK TO ARTICLES