How to Clean Your Tyres
14th December 2017
An essential part of cleaning your car is washing and checking your tyres. As well as ensuring that your car looks clean and shiny, paying extra attention to your tyres will help you to stay safe on the road.
While cleaning your tyres may feel like a redundant job, as they will very likely get dirty again very quickly, it provides you an opportunity to spot any damage and remove debris before it develops in to larger problems that cannot be repaired!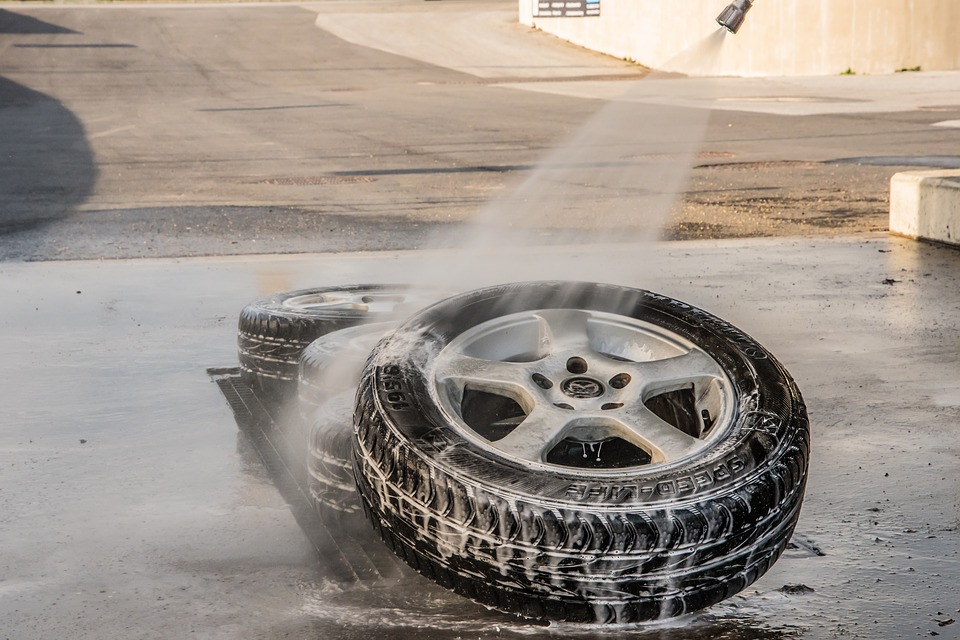 Cleaning Your Tyres
You will need:
A tyre cleaning solution – choose a tyre cleaner designed specifically for tyres
A specialist wheel cleaner – select a wheel cleaner designed for the type of wheels that you have
A soft bristled tyre cleaning brush
A smaller soft bristled tyre brush or toothbrush
A clean large bucket
A clean dry microfiber brush
How to Clean:
Clean your tyres before the rest of your vehicle so as to avoid spreading the dirt and grime from your tyres to the paintwork of your vehicle.
Hose down your tyres and wheels to remove excess dirt. Pay attention to the wheel wells as dirt can accumulate here.
Apply your tyre cleaner as per the directions on the bottle and leave to sit for the specified amount of time. Ensure that you wipe away any overspray from the body of the vehicle or wheels (unless you are using a cleaner designed for use on both wheels and tyres).
Scrub your tyres clean using your tyre brush to remove any dirt from the tread of the tyre. You may need to use your smaller brush for difficult to reach places. When you have removed grime rinse your tyres with clean water.
Following this, you may wish to clean your wheels following the directions on your wheel cleaning solution.
Dry your tyres and wheels using a microfiber cloth which will soak up all the moisture, this is particularly important if you then choose to apply any waxes, tyre gels or solutions to your tyres and wheels. If you do use any of these, ensure that you choose products suitable for your tyres and wheels and follow the instructions carefully.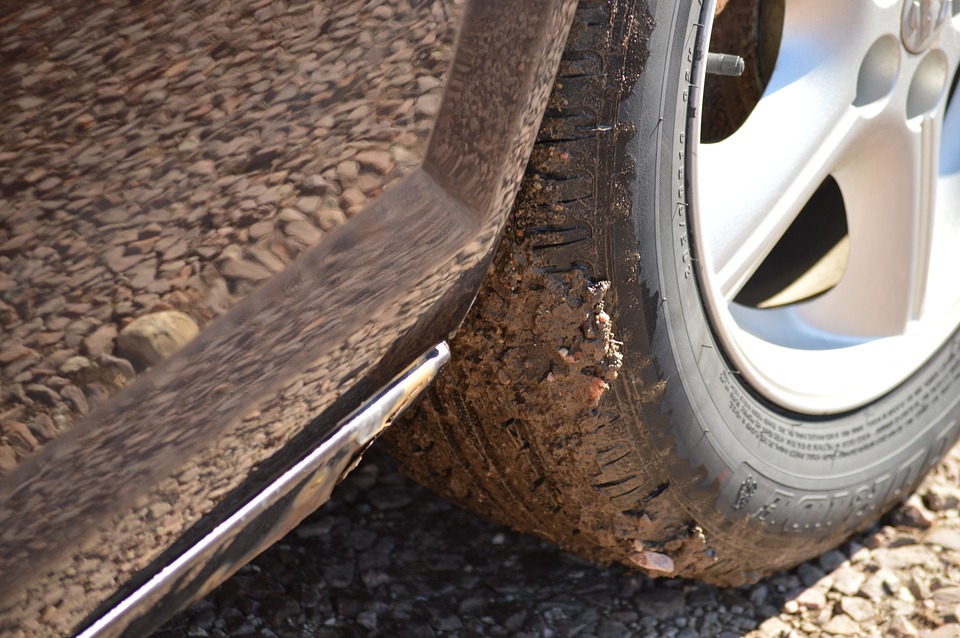 What to Look Out For
Whilst cleaning your tyres you should undertake a visual inspection to ensure that they are free from damage and will keep you safe on the road.
Keep an eye out for lumps and bulges which will look like bubbles on the tyre sidewall as this indicates that the tyre has suffered structural damage. You must always have your tyres checked by a specialist if you notice this kind of damage. Any cuts or tears also must be inspected by a trained professional.
If you notice debris such as stones in the tyre tread, you should try and remove them before they make their way in to the casing of the tyre as this can cause serious damage. If they are deeply wedged in or you find sharp objects such as nails, you must have your tyres looked at by a specialist.
You should check that your tyre tread is above the legal minimum of 1.6mm and is even in wear. If your tyres are wearing unevenly, you should speak to a tyre specialist as this could indicate larger issues with your wheel alignment, suspension or brakes. If you notice cracks on your tyre tread, you should also visit a tyre specialist as this can be a sign that your tyres have aged.
BACK TO ARTICLES