Uniroyal RainExpert
RainExpert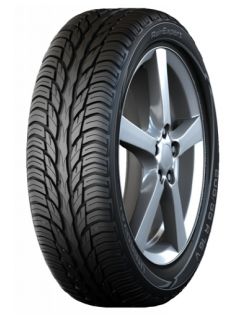 The RainExpert tyre is the perfect choice for compact cars.
For greater safety in the rain with high economy— this tyre is the best recommendation for everyone who drives a compact class car.
The tread pattern sports double-concave shaped grooves and an increased number of grooves have been included in the tread pattern. As a result water dispersion is drastically enhanced.
The RainExpert also features directionally-inclined sipes in the tyre shoulders. As a result braking distance is reduced on both wet and dry roads.
The expert for short stopping distances on wet and dry roads
The long-life expert
The anti-aquaplaning expert
Buy Uniroyal RainExpert tyres online
Looking for a different tyre?
Looking for a different tyre brand? At The Tyre Group we stock all major tyre brands all of which are available to buy online for fitment at any one of our 41 branches throughout the Midlands, South West England and South Wales.