Uniroyal RainExpert 3
RainExpert 3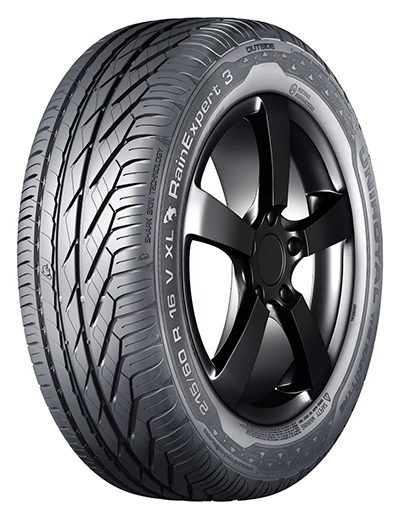 Outstanding safety and ideal comfort in wet conditions.
Designed with Uniroyal's innovative Shark Skin Technology, the RainExpert 3 provides an exceptionally high level of resistance against aquaplaning. This is because the special tread, built to resemble the skin of a shark, minimises water turbulence and channels water away from the tread more rapidly.
The tyre tread has been optimised to grip to the surface of the road and establish a strong contact patch. This results in short stopping distances on both wet and dry surfaces.
Thanks to large outer shoulders which remain stiff, the RainExpert 3 offers superior gripping capabilities even whilst cornering.
High aquaplaning safety
Short braking distances
Strong gripping capabilities
Low rolling resistance
Buy Uniroyal RainExpert 3 tyres online
Looking for a different tyre?
Looking for a different tyre brand? At The Tyre Group we stock all major tyre brands all of which are available to buy online for fitment at any one of our 41 branches throughout the Midlands, South West England and South Wales.