Toyo Snowprox S942
Snowprox S942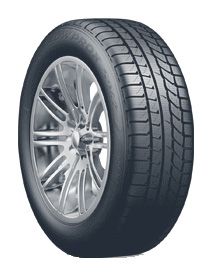 Developed for comfortable driving in difficult conditions, the Snowprox S942 is a superior choice for winter. Thanks to the addition of high density sipes, this tyre offers an improved performance during all winter conditions from dry and cold to snow and ice. The Snowprox S942 is optimised for snow traction due to the increase of circum void ratio along the outside of the tyre.
Multi-wave sipes and silica reinforced tread compound provides outstanding handling performance
Expect an improved performance on snow and ice thanks to high density sipes
Increased snow traction due to development of the inner and outer tread design
Buy Toyo Snowprox S942 tyres online
Looking for a different tyre?
Looking for a different tyre brand? At The Tyre Group we stock all major tyre brands all of which are available to buy online for fitment at any one of our 41 branches throughout the Midlands, South West England and South Wales.