Goodyear EfficientGrip
EfficientGrip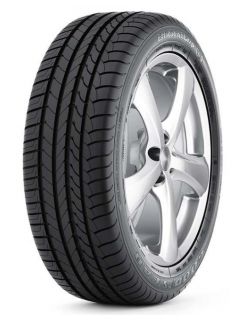 EfficientGrip has been designed as an environmentally friendlier tyre which reduces fuel consumption. The tyre's unique Silica tread compound means that the tyre works for longer and in the long run saves you money. With a unique tread surface and blade arrangement that disperses water with ease, the EfficientGrip gives you the best wet braking distances of its class. With the tyre offering Goodyear's FuelSaving Technology you will save on petrol and produce a smaller carbon footprint.
Fuel-saving and environmentally friendly
Long lasting
Better braking on wet roads
Quiet, comfortable ride
Buy Goodyear EfficientGrip tyres online
Looking for a different tyre?
Looking for a different tyre brand? At The Tyre Group we stock all major tyre brands all of which are available to buy online for fitment at any one of our 41 branches throughout the Midlands, South West England and South Wales.