Goodyear Vector 5+/Eagle Vector 2+
Vector 5+/Eagle Vector 2+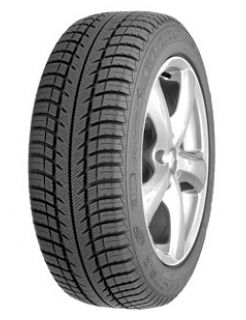 Featuring Goodyear's SmartTREAD Weather Reactive Technology the Vector is a cost-effective all season tyre that adapts to whatever the weather brings. The technology activates different parts of the tread to cope with any weather condition. The Vector 5+ and Eagle Vector 2+ feature a blade arrangement which allows you to keep maximum control on all road conditions. The tread compound is created to give you optimum grip in varying weather conditions. Goodyear's V-TREAD technology reduces the chance of Aquaplaning in wet conditions. The grooves in the tyre quickly disperse the water and/or slush to give you as much grip as possible. The SmartTREAD Technology ensures that the tyres last for much longer and therefore reduces your impact on the environment.
Year-round performance
Traction for all road conditions
Reduced risk of aquaplaning
Kinder to the environment
Buy Goodyear Vector 5+/Eagle Vector 2+ tyres online
Looking for a different tyre?
Looking for a different tyre brand? At The Tyre Group we stock all major tyre brands all of which are available to buy online for fitment at any one of our 41 branches throughout the Midlands, South West England and South Wales.