Firestone Destination A/T
Destination A/T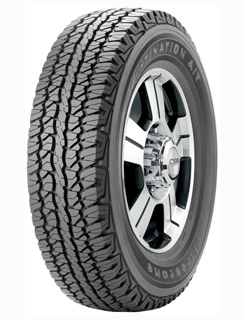 This tyre is the 4X4 all terrain tyre, for drivers who require both on and off-road traction. Featuring UNI-T technology, this tyre is built to adapt to travel in wet and dry conditions and gives an extra measure of confidence in handling and braking on rainy days. All terrain performance is achieved by the addition of innovative Firestone technology that promotes a smooth and quiet ride.
O-Bead technology improves uniformity and ride comfort
Optimised tread design, casing shape, materials and construction
LL Carbon helps improve tread wear and resist cracking, chipping and tearing
Buy Firestone Destination A/T tyres online
Looking for a different tyre?
Looking for a different tyre brand? At The Tyre Group we stock all major tyre brands all of which are available to buy online for fitment at any one of our 41 branches throughout the Midlands, South West England and South Wales.