Dunlop Grandtrek A/S
Grandtrek A/S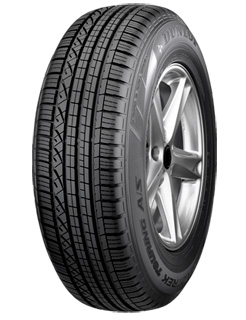 Balanced performance in all weather conditions
This tyre offers excellent performance all year long – from summer sunshine to heavy snow. The Grandtrek Touring A/S is made up of a special polymer compound that delivers good grip in all temperatures.
Enhanced grip on corners
Featuring a stiff shoulder area, this tyre offers extra cornering grip when moving from straight to curves.
Stability and comfort
The tread design is optimised for smooth handling and driving comfort in all weather conditions.
Buy Dunlop Grandtrek A/S tyres online
Looking for a different tyre?
Looking for a different tyre brand? At The Tyre Group we stock all major tyre brands all of which are available to buy online for fitment at any one of our 41 branches throughout the Midlands, South West England and South Wales.