Debica Passio 2
Passio 2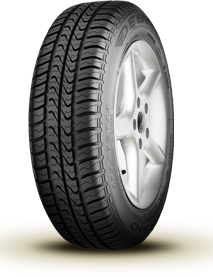 The innovative Passio 2 combines features of standard and comfort tyres to create the perfect summer tyre for passenger cars. The optimised contour of the tyre contributes to the even distribution of stress resulting in even tread wear. This will increase economy as tyre life is extended.
Minimal risk of aquaplaning thanks to wide circumferential and lateral grooves
Stable car handing in all-round summer conditions
Fuel-efficient and comfortable driving
Buy Debica Passio 2 tyres online
Looking for a different tyre?
Looking for a different tyre brand? At The Tyre Group we stock all major tyre brands all of which are available to buy online for fitment at any one of our 41 branches throughout the Midlands, South West England and South Wales.