Debica Frigo 2
Frigo 2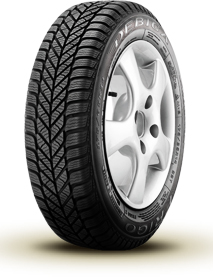 Comfortable and fuel-efficient, the Frigo 2 is designed for tackling tough winter conditions. Technically advanced, the Frigo 2 combines the features of standard and comfort tyres to offer safe winter driving.
A unique tread pattern which reduces the risk of aquaplaning
High flexibility even during low temperatures thanks to an innovative compound composition
Enhanced grip in winter conditions due to numerous cuts in the thread blocks
Buy Debica Frigo 2 tyres online
Looking for a different tyre?
Looking for a different tyre brand? At The Tyre Group we stock all major tyre brands all of which are available to buy online for fitment at any one of our 41 branches throughout the Midlands, South West England and South Wales.