Cooper WM-SA2+
WM-SA2+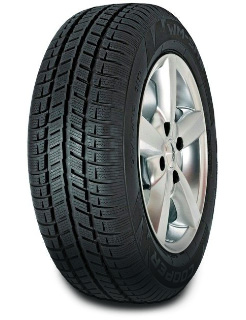 State-of-the-art production technology and Cooper's latest manufacturing methods have been used to create the WM-SA2+. Performance tested against competition in alpine winter conditions, the WM-SA2+ meets current and future EU tyre regulations.
Designed with a performance enhancing directional tread pattern utilising state-of-the-art computer technology and increased sipe density, the WM-SA2+ achieves improved snow, slush and wet traction.
The WM-SA2+ uses Tapered Alternating Groove Technology which involves a combination of forward-facing shoulder grooves and V-Slots to drastically enhance braking performance. In addition, backward facing centre grooves help to improve traction.
Buy Cooper WM-SA2+ tyres online
Looking for a different tyre?
Looking for a different tyre brand? At The Tyre Group we stock all major tyre brands all of which are available to buy online for fitment at any one of our 41 branches throughout the Midlands, South West England and South Wales.