Cooper STT Pro
STT Pro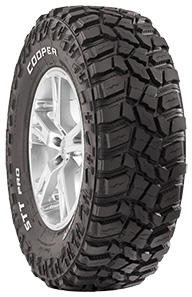 Designed to achieve an excellent performance off-road, the Discoverer STT Pro provides a durable and dependable drive on terrain including mud, sand, rocks and loose soil.
Thanks to its aggressive tread pattern design, this tyre achieves superior traction and grip on all terrain. The Discoverer STT Pro delivers a comfortable driving performance thanks to its unique hybrid 3-2 tread pattern which works to enhance stability and reduce tyre noise.
Furthermore, specialist Armor Tek³® Construction provides puncture resistance and added durability for long tyre life.
Buy Cooper STT Pro tyres online
Looking for a different tyre?
Looking for a different tyre brand? At The Tyre Group we stock all major tyre brands all of which are available to buy online for fitment at any one of our 41 branches throughout the Midlands, South West England and South Wales.