Continental Winter Contact TS850
Winter Contact TS850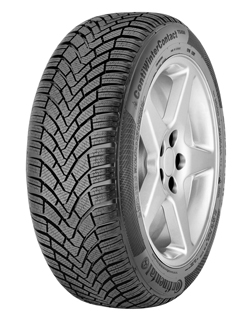 The new Conti Winter Contact TS 850 will hit the road with a number of innovative technical features. It offers even better grip than its predecessor on typical wintry roads, as well as shorter braking distances in the wet, enhanced handling, extended mileage and a further reduction in rolling resistance. To make the tyre safer, more cost-efficient and eco-friendly, Continental engineers made sure all of the winter tyres structural parts are truly state of the art.
Improved braking performance on snow, ice and wet roads
Excellent driving stability in all winter conditions
More economical thanks to reduced rolling resistance and increased running performance
Buy Continental Winter Contact TS850 tyres online
Looking for a different tyre?
Looking for a different tyre brand? At The Tyre Group we stock all major tyre brands all of which are available to buy online for fitment at any one of our 41 branches throughout the Midlands, South West England and South Wales.