Continental Eco Contact 5
Eco Contact 5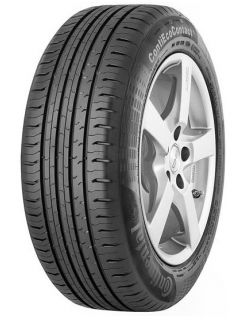 Combining short braking distances on wet and dry roads with low rolling resistance has in the past always been considered extremely problematic. Europe's leading tyre manufacturer Continental has now launched a product which resolves this problem with apparent ease - the new Conti Eco Contact 5. The tyre engineers did, however, have to tread new ground in terms of all the tire elements involved - casing, compound, tire contour and tread pattern design - in order to achieve the high level of progress.
Shorter stopping distance in wet and dry conditions
Excellent handling in dry and wet conditions
Design of tyre makes it extremely fuel efficient
Buy Continental Eco Contact 5 tyres online
Looking for a different tyre?
Looking for a different tyre brand? At The Tyre Group we stock all major tyre brands all of which are available to buy online for fitment at any one of our 41 branches throughout the Midlands, South West England and South Wales.