Bridgestone Potenza S001
Potenza S001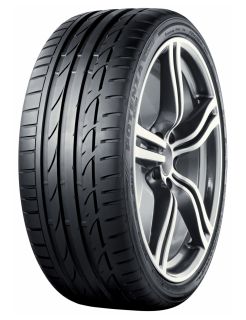 The all new Bridgestone Potenza S001 redefines the limits of power and control. Bridgestone's latest ultra-high performance tyre combines Formula 1™ precision with superior traction and manoeuvrability. Developed and tested in one of the toughest arenas in motorsport, the Bridgestone Potenza S001 enables you to unleash the full potential of your high-performance vehicle with guaranteed safety and comfort.
Advanced asymmetric tread pattern for outstanding sports performance in wet and dry conditions
Super slant grooves for rapid evacuation of water and high traction stability on wet surfaces
High-grip shoulder blocks for optimum road holding, high braking force and maximum cornering grip
Buy Bridgestone Potenza S001 tyres online
Looking for a different tyre?
Looking for a different tyre brand? At The Tyre Group we stock all major tyre brands all of which are available to buy online for fitment at any one of our 41 branches throughout the Midlands, South West England and South Wales.