Bridgestone Ecopia EP150
Ecopia EP150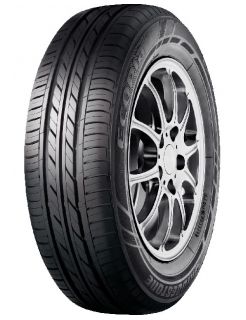 As the flagship brand for Bridgestone's environmentally friendly range, ECOPIA combines outstanding stability and response with extremely low rolling resistance, superb fuel economy and reduced CO2 emissions. ECOPIA lets you tread lightly but surely, achieving a perfect synergy between superior safety and environmental performance.
Advanced ECOPIA compound resulting in reduced rolling resistance
New rib-linked blocks giving a more even pressure distribution for higher braking response
Optimised 3D tread block shapes reduce contact noise for a quieter and more economical ride
Buy Bridgestone Ecopia EP150 tyres online
Looking for a different tyre?
Looking for a different tyre brand? At The Tyre Group we stock all major tyre brands all of which are available to buy online for fitment at any one of our 41 branches throughout the Midlands, South West England and South Wales.