Bridgestone Duravis R660
Duravis R660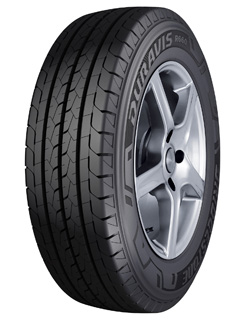 The new Duravis R660 is proven to significantly reduce your total cost per mile thanks to its outstanding mileage, high durability and great wet weather performance. Designed for use on large and medium vans, this tyre is proven to offer safe, reliable and cost effective performance for busy van drivers.
Reliable grip in all weather conditions and on all surfaces
Provides a stable ride
High load capacity for improved van performance
Buy Bridgestone Duravis R660 tyres online
Looking for a different tyre?
Looking for a different tyre brand? At The Tyre Group we stock all major tyre brands all of which are available to buy online for fitment at any one of our 41 branches throughout the Midlands, South West England and South Wales.