Bridgestone Dueler HP Sport
Dueler HP Sport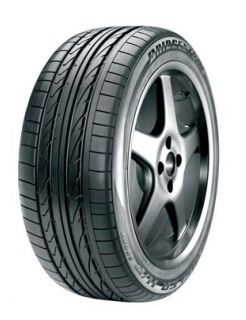 The Bridgestone Dueler H/P Sport has been designed to meet the requirements of any 4x4 vehicle. Drive confidently in changing conditions with this wet and dry performance tyre. The inclusion of the computer optimised component system maximises the tyres performance by optimising the appropriate combination of tread design, casing shape, materials, and construction. O-Bead technology enhances comfort through use of a single continuous strand of cable in the bead construction and LL (Long Link) carbon helps improve tread wear and resist cracking, chipping and tearing through the use of a special long length carbon structure.
Excellent handling and stability in all conditions
High level of traction and braking response in the wet (without compromising on cruising comfort).
Aggressive, rugged design with asymmetrical tread pattern on larger rim sizes
Buy Bridgestone Dueler HP Sport tyres online
Looking for a different tyre?
Looking for a different tyre brand? At The Tyre Group we stock all major tyre brands all of which are available to buy online for fitment at any one of our 41 branches throughout the Midlands, South West England and South Wales.