Bridgestone Blizzak LM-80 Evo
Blizzak LM-80 Evo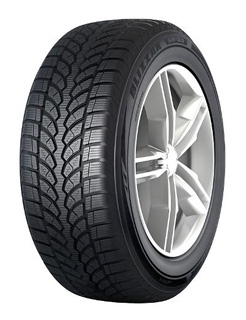 The Blizzak LM-80 EVO is engineered for improved handling and control on both ice and snow as well as on wet roads. Designed to help drivers of all 4x4's get the most out of their vehicles in harsh conditions. The uni-directional tread with advanced sipe platforms is included for winter traction and handling on ice and snow. The under-tread compound and the inclusion of a lighter construction, reduces the tyre's rolling resistance which helps to cut fuel consumption.
New sipe distribution for traction
New silica-rich compound developed exclusively for European winter conditions,
Optimised centre rib and shoulder block design for improved handling and road holding
Buy Bridgestone Blizzak LM-80 Evo tyres online
Looking for a different tyre?
Looking for a different tyre brand? At The Tyre Group we stock all major tyre brands all of which are available to buy online for fitment at any one of our 41 branches throughout the Midlands, South West England and South Wales.