BFGoodrich G-Grip
G-Grip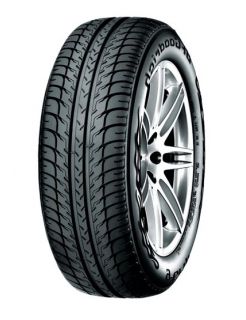 Large shoulder tread blocks and a continuous central rib gives excellent stability on both straights and on corners. Rapid steering response and superb control is clearly evident when driving on the BFGoodrich g-Grip. Its "chamfered edge" sipes improve the stability of each tread block for better braking on dry roads. Unrivalled driving pleasure is evident on dry surfaces.
The g-Grip offers excellent safety on wet roads. A unique, directional tread pattern has been included, which delivers optimum water dispersal in a straight line. The specialist "Vortex" tread pattern controls this dispersal of water, more quickly, for optimum braking and good road holding on corners.
Buy BFGoodrich G-Grip tyres online
Looking for a different tyre?
Looking for a different tyre brand? At The Tyre Group we stock all major tyre brands all of which are available to buy online for fitment at any one of our 41 branches throughout the Midlands, South West England and South Wales.