Avon Turbosteel CR27
Turbosteel CR27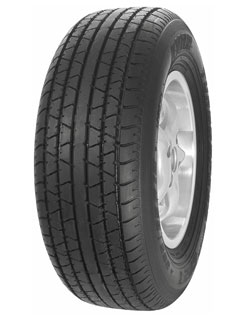 The perfect complement to luxury vehicles such as Rolls Royce and Bentley models, the Turbosteel CR27 offers high levels of performance and superior comfort.
Constructed with a computer designed tread pattern, the Turbospeed CR27 is optimised to provide a quiet and comfortable ride, as it works to minimise tyre noise.
The Turbosteel CR27 offers excellent resistance against aquaplaning as it has been designed to channel water away from the tyre, to help it retain constant contact with the surface of the road.
Buy Avon Turbosteel CR27 tyres online
Looking for a different tyre?
Looking for a different tyre brand? At The Tyre Group we stock all major tyre brands all of which are available to buy online for fitment at any one of our 41 branches throughout the Midlands, South West England and South Wales.