Avon CR228-D
CR228-D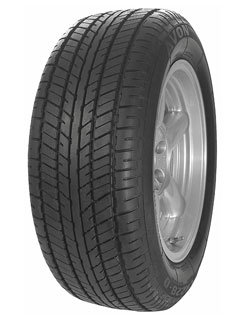 Designed for luxury high performance cars such as Bentley performance sedans, the CR228-D provides a comfortable and quiet ride. Built to offer support, the CR228-D can cope with the weight and stress of a large luxury vehicle, even when fully loaded.
This tyre provides effective resistance against aquaplaning and an impressive performance on wet surfaces thanks to its specially designed tread pattern which works to disperse water away from the contact patch of the tyre.
Furthermore, an optimised tread design works to reduce tyre noise and frequency to deliver a comfortable ride.
Looking for a different tyre?
Looking for a different tyre brand? At The Tyre Group we stock all major tyre brands all of which are available to buy online for fitment at any one of our 41 branches throughout the Midlands, South West England and South Wales.