Avon Turbospeed CR227
Turbospeed CR227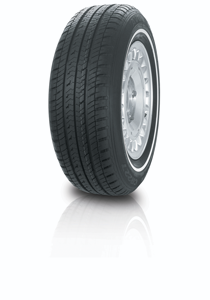 This tyre offers the ability to cruise quietly and comfortably, making it ideal for elite marques. The CR227 is perfect for large, luxury cars. It has enough flex in the sidewall to deliver a very comfortable ride, along with having an efficient tread pattern that reduces noise and disperses water rapidly. Overall this is a great all round tyre. If you drive a premium car, these premium tyres will do it justice.
Buy Avon Turbospeed CR227 tyres online
Looking for a different tyre?
Looking for a different tyre brand? At The Tyre Group we stock all major tyre brands all of which are available to buy online for fitment at any one of our 41 branches throughout the Midlands, South West England and South Wales.