Yokohama RY818 Delivery Star
RY818 Delivery Star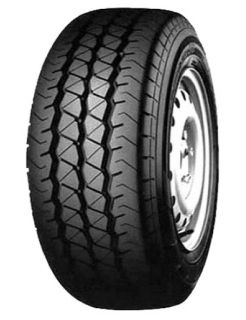 Ideal for vans and transporters, the RY818 Delivery Star achieves long mileage, enhanced durability and excellent levels of safety in wet weather conditions.
Designed with a long life tyre compound and a flat tyre contour, which evenly distributes pressure to promote even wear, this tyre delivers a high mileage performance.
The RY818 Deliver Star is designed with three wide grooves within the tread which work to channel water away from the surface of the tyre. This results in enhanced resistance against aquaplaning.
Buy Yokohama RY818 Delivery Star tyres online
Looking for a different tyre?
Looking for a different tyre brand? At The Tyre Group we stock all major tyre brands all of which are available to buy online for fitment at any one of our 41 branches throughout the Midlands, South West England and South Wales.