How to Change a Tyre
With the growing popularity of run flat tyres and more car manufacturers choosing to supply vehicles with a tyre repair kit rather than a spare tyre, many motorists no longer need to know how to change a tyre on the road.
If you do find yourself in the situation where you need to change your tyre on the road, it is important that you know how to! Changing a tyre can be a daunting task, so make sure you are familiar with what you need to do before you are faced with the challenge!
Is your Spare Tyre Useable?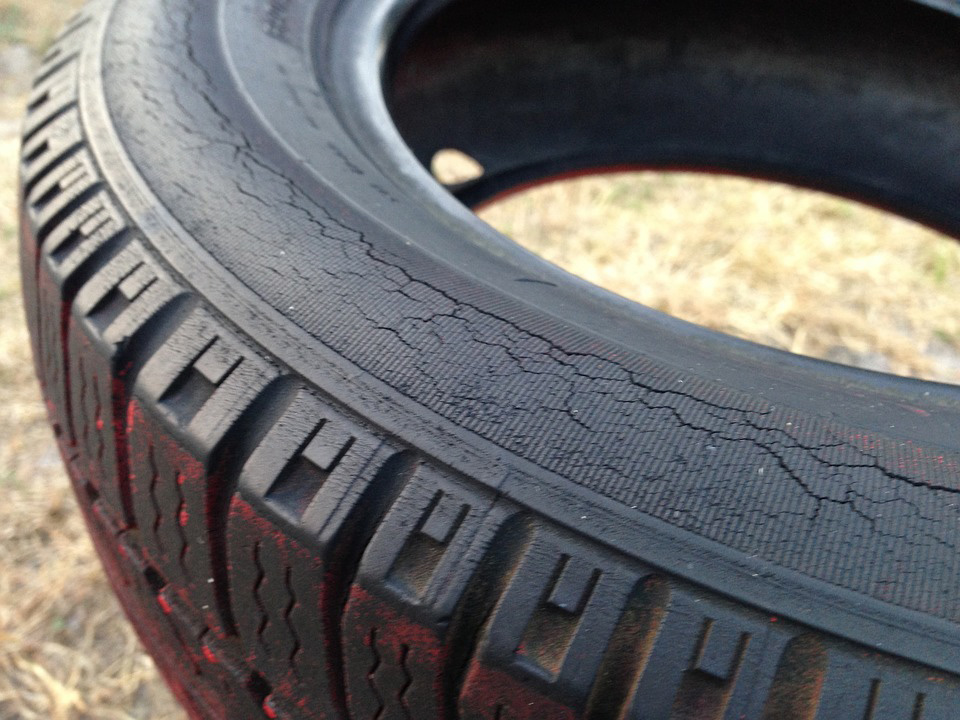 Keep your spare tyre ready to use. It would be disappointing to discover that your spare tyre, and best means of getting home following tyre damage, is flat or too aged to use.
Check your spare tyre before you need to use it to ensure that it has adequate tyre tread and contains no forms of tyre damage. As well as these preliminary checks you should also check your spare tyre every three weeks, alongside your other tyres, to ensure that it is at the correct tyre pressure and the tyre has not become too old – if you notice signs of cracking on the rubber, check with a tyre specialist to make sure that it is useable.
Be Prepared
As well as the spare wheel, you will need essential equipment to change your spare tyre successfully. Usually, all the items you need to change your tyre are stored alongside your tyre, which is usually kept underneath a panel in the boot of your car.
You should check to make sure that you have the following items (these are usually included with your spare tyre):
Your vehicle handbook
Your vehicle jack
Your locking wheel nut key
Wheel brace
Although not necessary, we would recommend also carrying these items:
Wheel chocks or wedges to stop your car from moving when changing your tyre
A warning triangle to alert other traffic
A torch
A pair of gloves
A plastic sheet
Precautions
Although tyre damage can strike at any time, you need to ensure that you stop somewhere safe before you attempt to change your tyre.
Pull over somewhere safe where you will not disrupt other motorists. If you are on a motorway you should not use the hard shoulder to change your tyre, instead use the emergency phones to call for assistance.
Once you have parked somewhere safe and flat, you should switch on your hazard warning lights and set up your warning triangle 50 metres behind your vehicle as an indication to other motorists
Changing a tyre can be a strenuous task and if you are concerned that you might not be strong enough to raise your car on to the jack you should call for assistance to prevent injuring yourself or damaging your vehicle.
Changing Your Tyre – A Step by Step Guide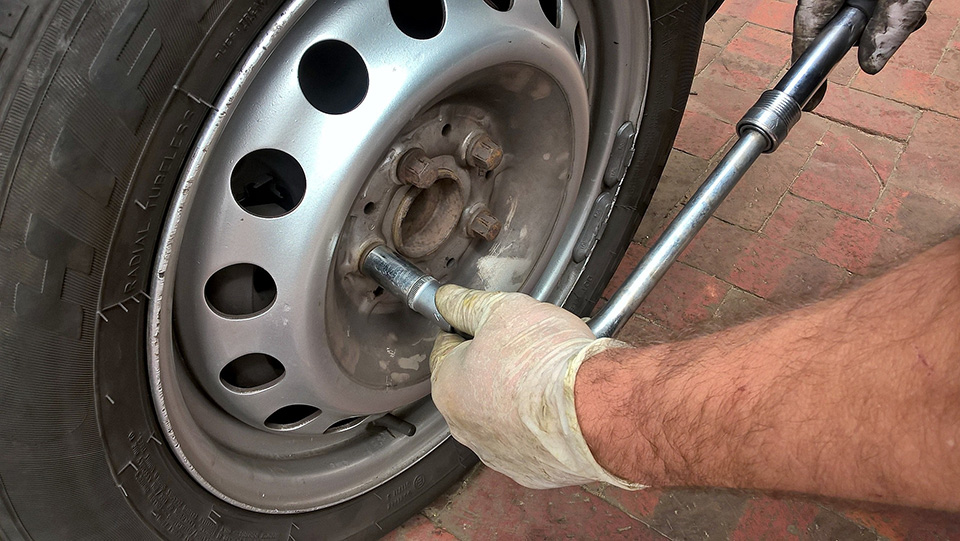 Before you lift your vehicle you must put your car in to reverse, put your handbrake on and switch the engine off, as this will make it easier to raise it. Place your wheel wedges behind the tyres you are not changing to prevent the car from rolling and spread your plastic sheet underneath you. At this point, make sure your spare tyre and all other equipment is easily to hand.
Use your locking wheel nut key to loosen the lug nuts by applying weight to the bar in an anti-clockwise direction. Do not remove the lug nuts completely, but ensure that they are loose enough to be removed by hand after you have raised your vehicle. You may need to use your wheel brace to help you to loosen your lug nuts.
To lift your vehicle with your jack it is essential that you check your vehicle handbook. This will tell you how to correctly use the vehicle and jack and how to best position the jack to avoid causing damage to your vehicle.
Follow the instructions in your vehicle handbook to raise your vehicle using the jack. You should jack your vehicle about 6 inches off the ground, however, if this feels unsecure you should stop immediately and lower the vehicle.
When your vehicle is safely lifted, remove the damaged tyre by removing the lug nuts by hand and lifting the tyre off the axle. Mount your spare tyre to the axle and tighten the lug nuts loosely. You must tighten the lug nuts in a specific sequence, which you should be able to find in your vehicle handbook.
Lower the car safely and remove the jack. You can now tighten the lug nuts fully using your locking wheel nut key. When you are happy that your wheel is secure, place your old tyre in the boot and pack up all your equipment.
After Changing your Tyre
When you fit a spare tyre, you must be careful to drive on the tyre as specified. If you have used a space saver, it will usually have a speed recommendation of 50mph.
Visit a tyre specialist as soon as possible to check that your wheel is safely positioned and attached. Although your spare tyre will keep you going, you must check that it is properly balanced and aligned.
If you hear any noises or your vehicle does not feel right after you have changed your tyre, you must pull over as soon as possible and call for assistance.
For more information on changing a tyre, contact your local Tyre Group branch where our tyre specialists will be able to offer further advice and guidance.